About Egypt's 1st Climate and Environment Investment Forum
12 September 2023
Egypt's 1st Climate and Environment Investment Forum will be held in the New Administrative Capital on 12 September 2023, and is the first of a series of flagship national and international forums for investments in climate-resilient and environmentally-sound solutions.
With the mandate of catalyzing private investments in the green economy and climate resilience arena to achieve national strategic objectives, the Forum is a milestone event led by MoE for climate and environment investment promotion following COP27 discussions and commitments and serving as a platform for local businesses to understand how they can lead by example in preparation in the lead-up to, and at COP28.
Aiming to enhance visibility, promote investment opportunities, and facilitate linkages among traditional and non-traditional financial institutions, investors, and firms, the forum acts as an integral part of the Ministry's wider strategic vision towards advancing Egypt's transition to a more green, low-carbon and climate-resilient economy.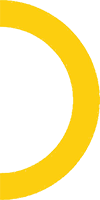 Mission
Promoting investment opportunities in the green economy and in environmentally-friendly, climate change adaptation and mitigation solutions to diversify sources of production and economic activities.
Vision
Raising investment prospects for green markets where the environment is a main axis in all development and economic sectors, and the deployment of investments in climate-resilient and environmentally-sound solutions.

Strategic Principles
Promoting Egypt's climate and environment investments, at small and large scale
Enhancing linkages among large medium and  small  enterprises , investors, national banking and non-banking financial institutions, international financial institutions, and the public sector for the effective mobilization of climate and environment investments
Facilitating an effective dialogue and sharing of knowledge and experiences to align forces of various players towards effective mobilization of climate and environment investments


PARTNERS